With several indoor and outdoor venues to choose from, Carneros Resort and Spa is an inspiring setting that provides the ultimate in flexibility for your Wine Country meeting or event. Please note that, due to Napa Valley zoning restrictions, Carneros Resort and Spa has a maximum capacity of 175 people per event.
Click the orange boxes below to learn more.
---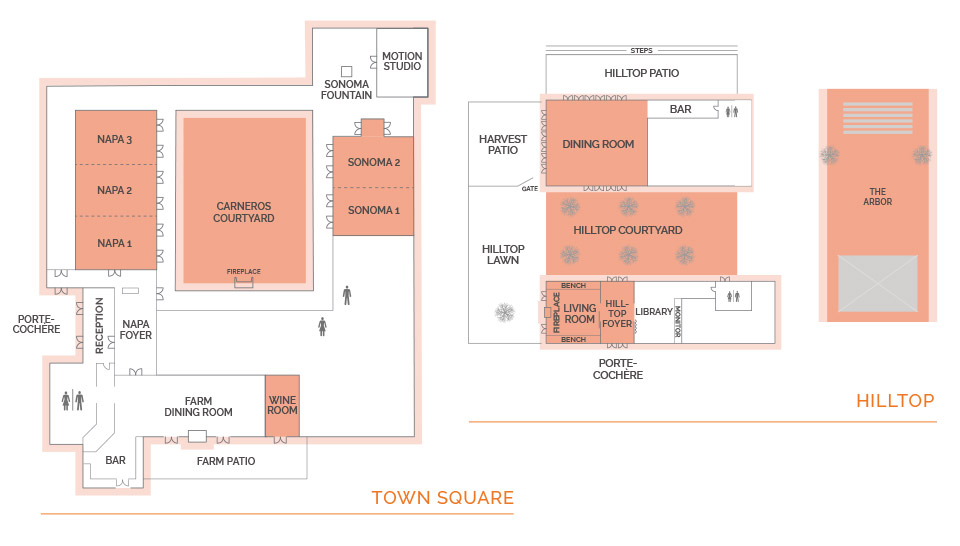 Napa Ballroom
The larger of our two contemporary ballrooms has soaring, vaulted ceilings and can be divided into thirds for a customizable meeting and event space.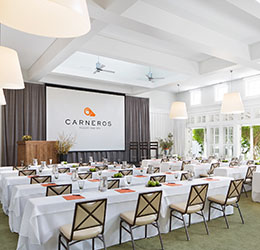 Sonoma Hall
The smaller of our two contemporary ballrooms sits right across the courtyard from the Napa Ballroom and can be divided into halves.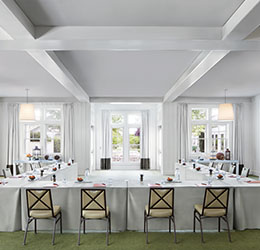 Carneros Courtyard
A lush outdoor space nestled between our two ballrooms provides an elegant space for breakout sessions, evening cocktails, or other outdoor events.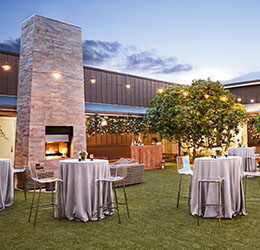 Hilltop Dining Room
This elegant space accommodates 75 guests for banquet-style seating and takes full advantage of the view of the Napa Valley countryside with floor-to-ceiling windows and outdoor patios.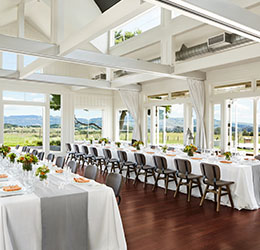 Arbor
Our premiere outdoor event space, The Arbor includes a beautiful trellis, stunning water feature, and lush landscaping overlooking the scenic vineyards and rolling hills.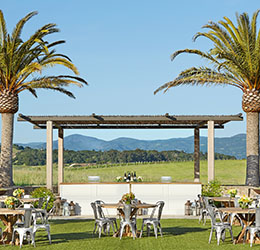 Hilltop Courtyard
Located outside the Hilltop Dining Room, the Hilltop Courtyard is an open outdoor venue that features a stylish oversized fireplace and offers views of rolling hills and vineyards.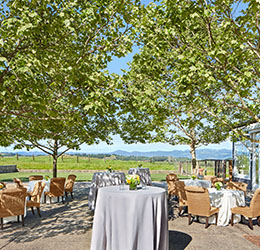 Hilltop Living Room
A bright and airy space with lots of natural light, the Hilltop Living Room includes a grand oversized fireplace, high ceilings and beautiful hardwood floors.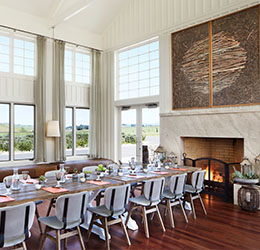 Hilltop Foyer
An intimate and inviting space, the Hilltop Foyer is the nucleus of the Hilltop venue and features oversized doors, large windows, and modern farm-inspired décor.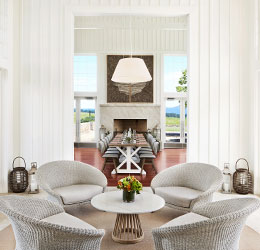 Wine Room
Located in FARM, the Wine Room offers soft lighting, rich dark woods, and sumptuous leather seating for a sophisticated and intimate ambiance.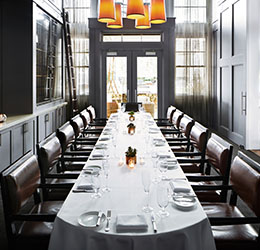 | Room | Description | Dimensions | Square Feet |
| --- | --- | --- | --- |
| Napa Ballroom | The larger of our two contemporary ballrooms has soaring, vaulted ceilings and can be divided into thirds for a customizable meeting and event space. | 78' x 42' | 3,276 |
| Sonoma Hall | The smaller of our two contemporary ballrooms sits right across the courtyard from the Napa Ballroom and can be divided into halves. | 48' x 39' | 1,872 |
| Carneros Courtyard | A verdant outdoor space nestled between our two ballrooms provides an elegant space for breakout sessions, evening cocktails, or other outdoor events. | 80' x 50' | 4,500 |
| Hilltop Dining Room | This elegant space accommodates 75 guests for banquet-style seating and takes full advantage of the view of the Napa Valley countryside with floor-to-ceiling windows and outdoor patios. | 43' x 34' | 1,450 |
| Hilltop Courtyard | Spacious with oversized fireplace | 40' x 155' | 6,200 |
| Hilltop Living Room | Stately with a fireplace | 26' x 23' | 598 |
| Hilltop Foyer | Open and welcoming | 26' x 14' | 364 |
| The Arbor | Vineyard and mountain views | 110' X 40' | 4,400 |
| Wine Room | Sophisticated and intimate | 27' x 14.5' | 391 |